Japan Values Segmentation Research Guide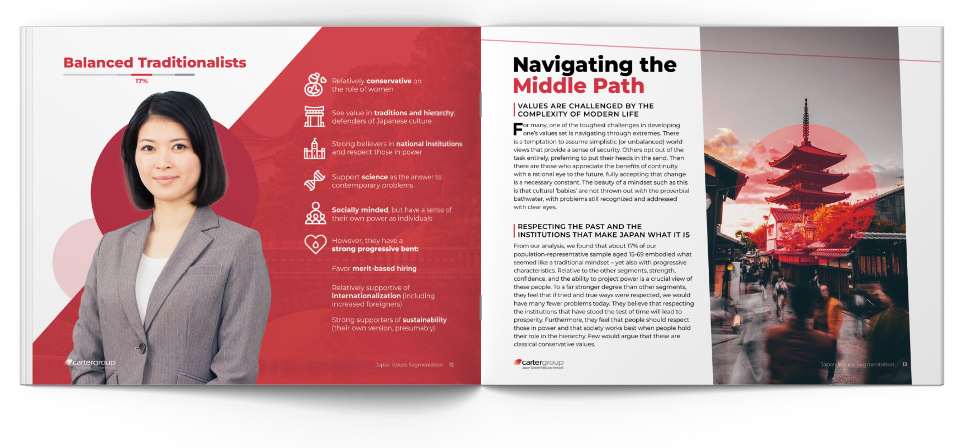 At The Carter Group, we've tracked consumer sentiment in Japan every year since 2017.
Over time we added 60 additional questions covering everyday people's values on issues such as personal confidence and security, the nation's position in the world, how people feel about institutions and powers that be, the roles of science and tradition, as well as the world of work and emergent social, environmental issues and more. 
We apply a statistical method called cluster analysis to identify people with similar values and place them into separate groupings. Within these groups, members are more similar in their worldview to each other than they are to members of other groups. In this powerful guide, we share the results and connect you with the FIVE ARCHETYPES in the Japanese market today. 
Let us introduce you to the Japanese buyer. Request your copy of this in-depth Japanese market segmentation report: